All Weather Recommendation – Michelin CrossClimate
Rather than swapping between Summer and Winter tyres, we now recommend the Michelin CrossClimate tyre for true all-season motoring.
This remarkable tyre has all the benefits of a summer tyre – excellent wet and dry braking, longevity and fuel efficiency. However, it also offers the benefits of a traditional winter tyre in traction and braking in cold or snowy conditions.
Discerning drivers have always had to either suffer the expense and inconvenience of swapping their tyres over every year, or compromise on performance and safety with an all-season tyre. Now at last, there's one tyre that does it all. Take a look at the video below to see  how comprehensively the Michelin CrossClimate outperforms traditional all-season tyres.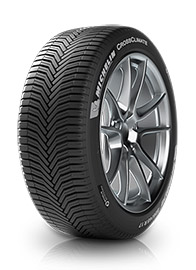 We think that the Michelin CrossClimate is a real step forward in tyre technology. It's the way forward for drivers who want the ultimate in all-season versatility.
You can order Michelin CrossClimate from our website, read reviews on Michelin's CrossClimate website or contact us for more information.