A little while back, we blogged about the dangers of buying part worn tyres. Our view was (and is) pretty blunt: they're dangerous and they don't represent any sort of saving. But in researching that post, we came across some other statistics about the state of tyres in the UK. We think they make for alarming reading, and they're a reminder to us all not to be complacent about the only things keeping us on the road.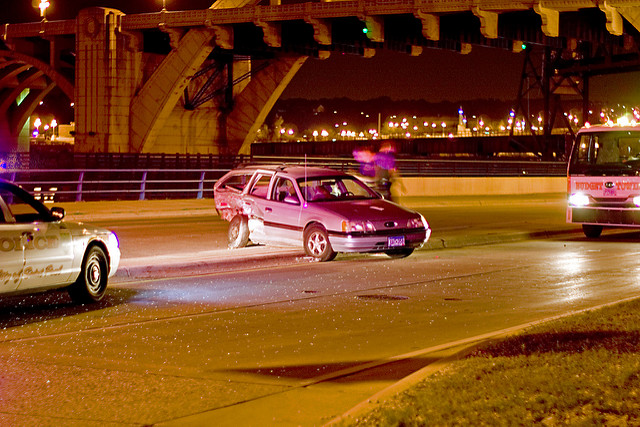 The scale of the problem
Recently, TyreSafe carried out a comprehensive survey of tyres on UK vehicles. Working through 800 different tyre outlets, they inspected 100,000 tyres at the point of replacement. Their findings are staggering:
27.1% of tyres were illegal at the time of replacement
66.1% of tyres had tread depth of less than 2mm.
Potentially, one in four vehicles is running on at least one illegal tyre.
To give you some perspective on that final statistic, try this on your drive home. Assuming you can do it safely, take a mental count of every fourth car you see heading the opposite way. How many illegal tyres did you count? We found the numbers stacking up frighteningly quickly. According to TyreSafe, there could be as many as 10 million illegal tyres on our roads at the moment.
In addition, two thirds of the tyres surveyed had depth of less than 2mm. That shows us that even when tyres are legal, many are being run at just o.4mm (or less) above the limit. By then, their performance in the wet will be seriously compromised.
The financial costs
Worn or damaged tyres can cost owners dearly, as we can see in three statistics:
The maximum fine for driving with illegal tyres is £2500. That's £2500 for each tyre.
Each illegal tyre can cost three points on your licence (and that means possible rises in insurance premiums)
In England and Wales, there are 170 convictions per week for worn tyres.
These aren't just personal costs, but damaging to the economy as a whole.  Any 'revenue' gained from fines are easily outstripped by the costs of issuing and collecting fines, especially where court cases are held. In addition, over a five year period, tyre-related accidents cost the UK economy an estimated £416 million.
The human costs
Financial costs, however, can't compare to the human price we pay for defective tyres:
40% of all KSI casualties (accidents involving death or serious injury) were related to defective tyres.
Over a five year period, there were 5,667 casualties in tyre-related incidents.
In 2013 alone, 968 motorists were killed or seriously injured in incidents involving illegal, defective or under-inflated tyres.
The final statistic tells us that nearly 19 people a week were involved in a life-changing tyre-related accident. It's sobering to think of how many people never made it home one day, simply because of a defective tyre.
The solution
The irony is that in most cases, avoiding the financial or personal costs of tyre problems is straightforward. All that's required is that tyres are checked about once a month (more if you're doing high mileage) and then action is taken promptly if necesary. It's as simple as that.
The advent of mobile services like BK Tyres takes all the hard work out of the process, as you can now have tyres inspected and changed at home or work. And if you're not sure what you're looking for, it's also easy to access expert advice.
Thanks to TyreSafe for their statistics. Photo courtesy of Jeremy Noble.