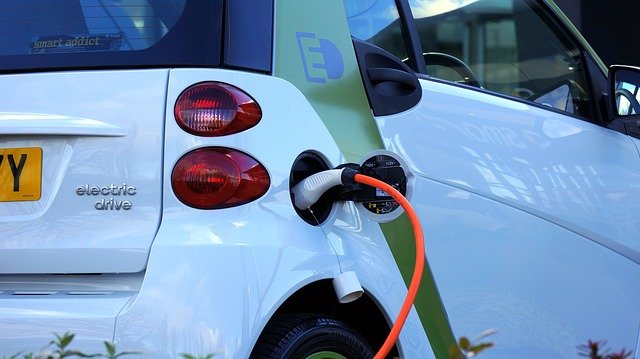 In Part One, we looked at the challenges that EVs (electric cars) are creating for tyre manufacturers — and why they're not quite as bad as we first thought. In this part, we'll look at how manufacturers are responding.
Starting with Continental, a great article in thedrive.com describes how the tyre giants are adapting their products to the growing EV market.
As we pointed out last time, EVs only add to the existing demands that our ever-weightier vehicles are putting on tyres. In response, Continental has introduced a new HL designated range, which allow a 10% higher load than their XL tyre equivalents.
Happily, they have managed to achieve this without producing a higher pressure tyre, which would have left passengers' dental fillings rattling with every bump. Instead, they've developed a different rubber compound with better load-bearing properties. They also changed the bead characteristics and profile of the tyre  to reduce tyre noise — remembering that this is a bigger problem for EVs.
In the US at least, the new Continental range will appear first on their OEM list (which includes cars made by Mercedes-Benz, Volvo, Tesla, and some of the VW Group).
Meanwhile, rivals Goodyear are also looking to tackle various EV challenges, including the noise issue. Their Michelin Acoustic technology uses polyurethane foam inside the tyre to damp vibration, which they estimate reduces in-cabin road/tyre noise by up to 20%. We're not sure what overlap there is between this and their SoundComfort technology. The latter has been employed on their Eagle F1 Asymmetric 3 SUV tyres and apparently reduces interior car noise by 50%.
Like the other top companies, Hankook claims to be "at the forefront of EV tyre tech." They have summarised a lengthy list of their EV tyre innovations, which include:
bead-packing technology, which replaces a conventional protection bar with a lighter nylon material;
a double layer carcass made from high performance fibres, including new polymers ilica and silane;
new tread technology for greater abrasion resistance and noise reduction.
Hankook says that a good example of all this tech working together is in their  Ventus S1 Evo3 EV, which has a 13% improved rolling resistance, 5% greater abrasion resistance, and 30% greater durability (all compared to conventional tyres).
The other leading manufacturers are making similar adjustments to stay ahead of the curve — sometimes well ahead. For example, in 2019 Dunlop launched tyres aimed at commercial EVs and hybrids, despite that market lagging well behind passenger EVs.
As professional tyre fitters, we look forward to seeing what developments the manufacturers will bring to customers. If you own an electric vehicle, please get in touch for tyre recommendations. We can supply a large range of EV-friendly tyres at competitive prices — and don't forget that we fit at your home or place of work throughout Oxfordshire, Berkshire and Buckinghamshire.
The BK Tyres blog carries news, views and information on tyres and related subjects. BK Tyres is a supplier and fully mobile fitter of tyres throughout Oxfordshire, Berkshire and Buckinghamshire. Contact us today.