When you're choosing the next tyres for your car, you might notice that some options are described as asymmetric, unidirectional (or simply directional) and multi-directional. But what do those terms mean and do you need to take them into consideration? We've blogged before about making sure you get the right tyre pattern for the season, but now it's time to look deeper into tyre treads.
Essentially, all three terms relate to tyre tread patterns. Although it's something most of us never think about, tread patterns can be a big factor in how your car performs.  Designing these patterns is a science, based on extensive theory and even more extensive testing.
Asymmetric tyres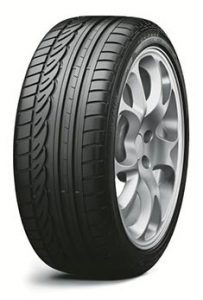 Tyres that are asymmetric have – you guessed it – asymmetric tyre patterns. In other words, the inside of the tyre and the outside of the tyre have different tread patterns. Specifically, the outside pattern is designed to provide a large block of contact with the road. To achieve this, the blocks within the pattern are larger. These allow the tyres to perform well in the dry and improve handling. On the inside edge of the tyre, the blocks are much smaller, with an abundance of grooves. These allow the tyre to perform much better in damp and wet conditions, as they disperse water more effectively.
Asymmetric tyres can be placed on either side of your car, so long as the large block patterns face the outside.
Unidirectional tyres (directional tyres)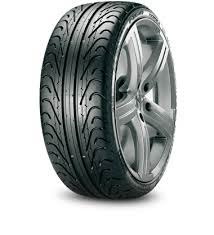 Unlike asymmetric tyres, unidirectional tyres are designed to rotate in just one direction. The giveaway is the arrow-shaped tread patterns. Unidirectional tyres perform well in wet or snowy conditions, and are often the tread pattern of choice for dedicated winter tyres.
Unidirectional tyres only perform at their best when they are fitted as intended. In other words, they must be fitted so they are rotating in the direction indicated by the manufacturer.
Multi-directional tyres (symmetrical tyres)
Many tyres on the market are symmetrical or multi-directional. The inner and outer edges of the tyre are mirror images and the tyres can be fitted to rotate in either direction.
This design might seem to offer none of the advantages of the other two tread patterns. However, because the pattern is less complex, these tyres are usually more economical than the other categories.
Getting tyre fitment right
For safety and optimal performance, you should avoid mixing different tyres with different tread patterns on the same axle. For example, if your front nearside is a multidirectional tyre, don't fit an asymmetric tread pattern on the front offside.
As mentioned above, asymmetric tyres must be fitted with the outside blocks on the outside. Fortunately, the tyre manufacturers provide a clue by embossing 'outside' (or the equivalent) in large letters on the appropriate sidewall. Similarly, unidirectional tyres must be fitted in accordance with the arrow printed on the sidewall.
In theory, any good fitter should make these checks. However, standards do vary, and we therefore recommend using a company with a professional approach and well-trained fitters. One way of getting a feel for this is through the company's testimonials – scroll down on our home page to see ours, for example.
A good fitting company should also be able to advise you on which sort of tyre is most suitable for your needs based on your vehicle and driving style.