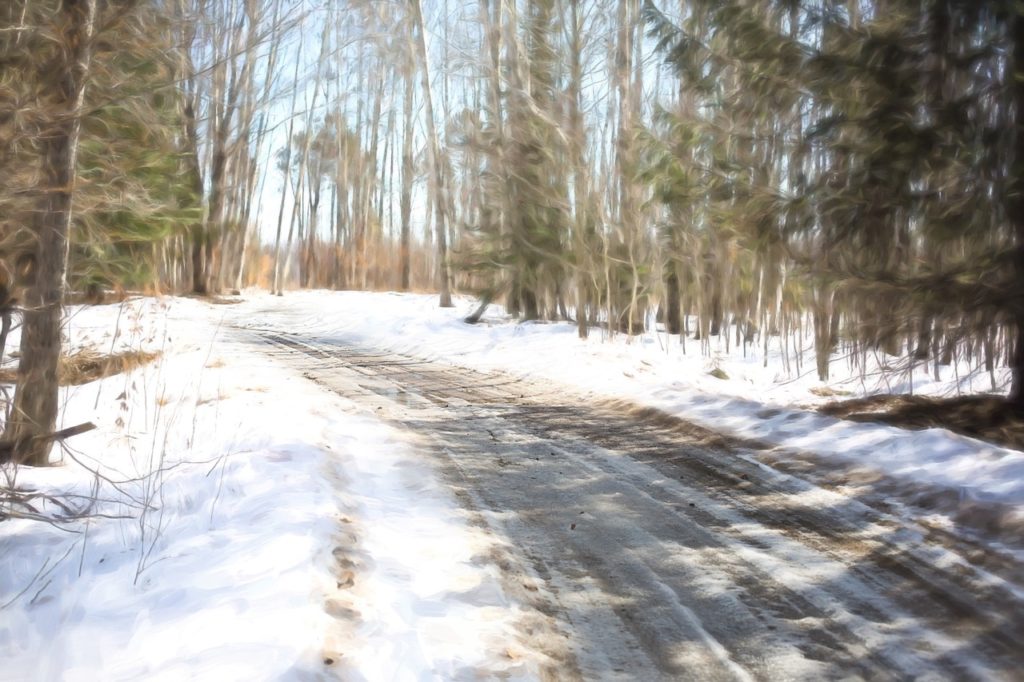 One of our five tips for driving in snow and ice last time was to make sure that your car was equipped with suitable tyres. We pointed out that winter tyres were specifically adapted for performing well in thse conditions.
So the next logical question is, 'what are the best winter tyres I can get?' It's a question we do get asked a lot — it's not surprising given that there's a bewildering variety (we stock over 600).
We have our own favourites based on our experience and customer reports, but it just so happens that Auto Express have recently carried out one of their controlled, systematic comparisons on winter tyres.
Now, when Auto Express does a tyre review, they don't mess around. Their snow tests, for  example, were carried out in a specialist proving ground in Finland. They then carried out wet tests in a separate facility in Germany.
That's why we always think an Auto Express comparison is worth paying attention to. Here are their top three picks for winter tyres. We could make a case for others, but
1. Goodyear UltraGrip Performance+
Goodyear's UltraGrip Performance+ is new for this year, and in the AUtoExpress test, it went straight to the top of the leaderboard. They summed it up as:
A new benchmark that rival winter tyres now need to beat.
Why was it rated so highly? Because it performed best on:
snow braking
snow traction
snow circling
wet braking
wet handling
cabin noise
Slight shortcomings in dry handling and braking, relative to the other types, weren't sufficient to drag the Goodyear from its pedestal. You can view or order the UltraGrip Performance+ with other Goodyear winter tyres here.
2. Continental WinterContact TS 860
Snapping at the heels of the Goodyear is Continental's WinterContact TS 860.
This tyre has been around for a while and is still an excellent tyre — in fact, it won Auto Express's two previous group winter tyre tests.
The reviewers praised the Continental's wet braking performance, where it equalled the Goodyear and impressive wet handling.
It's also great in the dry, where it topped the dry handling tests. It's just that it can't quite keep up with the Goodyear in the key category of performance on snow.
You can view or order the WinterContact TS860 along with other Continental winter tyres here.
3. Michelin Alpin 6
The Michelin Alpin 6 was released at the tail-end of 2018. It can't match the two leaders on the crucial snow performance category, but it still did very well in the wet, landing third place positions for straight aquaplaning, wet handling and wet circling.
Remember too that these tests are often decided by quite narrow margins — so the difference between first and third may be small in real world terms.
The Michelin is supposedly designed to retain more of its ability down to the legal limit of tread.
You can view or order the Michelin Alpin 6 along with other Continental winter tyres here.
Other Choices
There are plenty of other very capable winter tyres, such as the Dunlop Winter Sport 5 (see our range of Dunlop tyres, including the Winter Sport 5, here). If you'd like some advice on choosing the right winter tyre for your vehicle and your budget, please get in touch with our friendly team.
The BK Tyres blog carries news, views and information on tyres and related subjects. BK Tyres is a supplier and fully mobile fitter of tyres throughout Oxfordshire, Berkshire and Buckinghamshire. Contact us today.