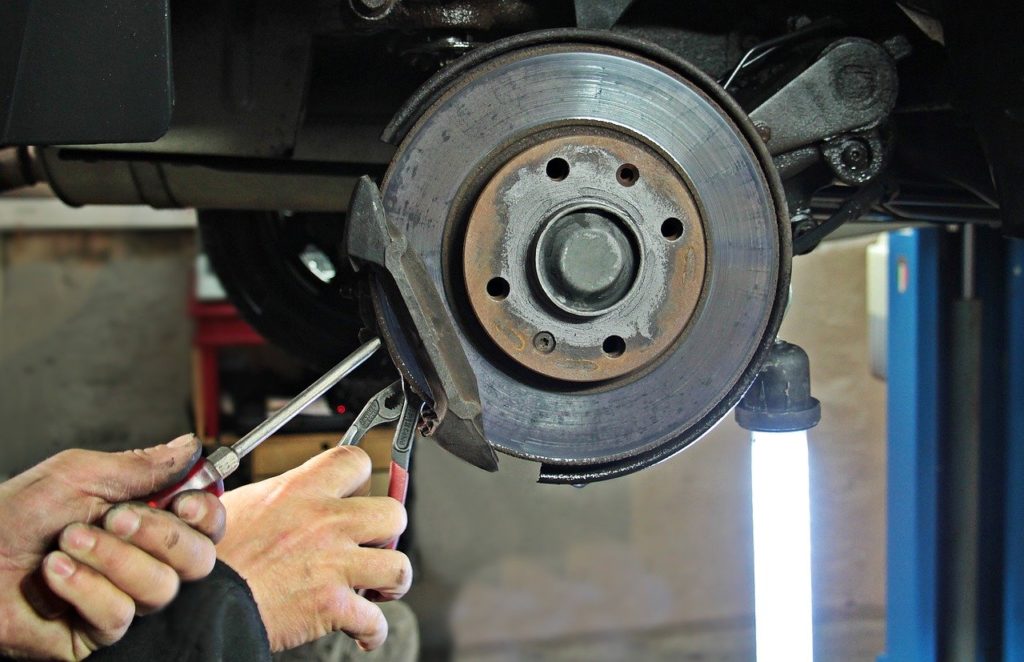 Plenty of drivers miss their MOT date once in a while. According to the DVSA, around 28% of vehicles are late for their MOT, with around two-thirds missing the date by over a week.
However, a new survey has highlighted the issue of repeat MOT-missing offenders. The research revealed that around 1.12 million drivers have missed their MOT due date more than six times.
A growing problem?
Reporting the survey's results, Tyre Trade News comments that:
Worryingly, this appears to be an increasing trend – drivers aged 18-34 are five times more likely to be one of these serial offenders than drivers aged over 55.
But are we really turning into a nation of MOT-dodgers? We're not so sure.
The same survey showed that 1.4 million drivers delayed their MOT renewal for economic reasons; in other words, they couldn't afford to get the work done. So the fact that younger drivers are more likely to miss the MOT may just mean that they're typically more strapped for cash — rather than any decline in respect for the law.
Why Drivers Miss Their MOT
Most people know that MOT penalties are severe. Driving without an MOT is ppunishable with a fine of up to £1000. If you're caught and the car is judged to be in a dangerous condition, that can rise to an eye-watering £2500, or possibly penalty points.  Serial MOT dodgers can even get a driving ban.
So why do so many people miss their MOTs? We've already mentioned tight finances, but the most common reason is simply forgetting to get it done (42% in the new survey).
Maybe that's not so surprising when the second-most common reason given was not having any record of when the last MOT was done (24%). Weirdly, around one in six blamed their garage for not sending them a reminder!
Does missing your MOT date matter?
The figures reveal that many of us don't see sticking to the MOT date as a big deal. Yes, there's a risk of a fine, but it looks as though it's viewed as a 'victimless offence.'
So does it really matter if we keep to the dates?
Here's one way of looking at it:
the survey showed that when drivers miss their MOT, they did so by an average of 66 days;
therefore, at any given time, there are tens of thousands of vehicles on the road without MOTs;
a percentage of these will be unroadworthy. We reckon it's a high percentage, because many drivers are delaying their MOT for financial reasons — suggesting that drivers are delaying because they know that the vehicle needs work to pass.
On UK roads in 2019 there were 157,630 road accidents resulting in injuries.
That means that even if only a very small percentage of accidents are down to the vehicle being unroadworthy*, potentially that could be thousands of injuries a year caused by delaying the MOT.
So, yes — without being holier-than-thou about it, getting your MOT done promptly does matter. It's just a common-sense way of protecting yourself, your passengers and other road users.
*One estimate is that around 2% of accidents can be blamed on mechanical failures.
Before Your MOT, Get Your Tyres Done.
Around half of us don't do any sort of checks on the vehicle or preparation before it goes in for its MOT. This can cost vehicle owners more money. If the fault is discovered during the test, it's likely to be the garage that will supply the parts — and often they're not the cheapest option.
Tyres are a prime example where there are savings to be made. Checking your tyres before your MOT gives you time to replace them before the test — and that means you can shop around for great deals.
If you're not sure whether your tyres need replacing before the test, talk to a reputable mobile fitter. For example, if you're in Oxfordshire, Berkshire or Buckinghamshire, we'll be happy to advise you and then to supply and fit competitively-priced tyres as necessary at your home or work.
The BK Tyres blog carries news, views and information on tyres and related subjects. BK Tyres is a supplier and fully mobile fitter of tyres throughout Oxfordshire, Berkshire and Buckinghamshire. Contact us today.