Tyre manufacturers are constantly having to adapt: new markets emerge, old ones disappear, technology moves on, regulations change. So every so often, we like to do a round-up of all the latest in the world of tyres.
Let's dive straight in with a few stories that have caught our eye over recent weeks.
Continental's Connectivity
Digital technology and connectivity are transforming almost every business sector, so it was only a matter of time before it was the tyre industry's turn.
Working in partnership with Microlise, a leading telematics company, Continental has developed a TPMS (tyre pressure monitoring system) that can be remotely monitored.
When put into place, fleet managers will be able to remotely check the status of their vehicles. Bearing in mind that running tyres at the wrong pressures increases wear and fuel consumption, it's hoped that the system could bring about significant increases in efficiency for fleets.
Michelin Commits to Sustainability
As we pointed out recently, the tyre industry has a massive environmental impact. Not suprisingly, the major players are keen to show they're working to reduce this.
The Michelin Group is one of the companies leading the way. A few weeks back, the company published its renewed sustainable natural rubber policy. As part of that, Michelin Group is currently working on a pilot project with WWF France to develop more sustainable and responsible rubber plantations in Indonesia, where deforestation is a major concern. They are also partnering with WWF France on strategies to protect biodiversity.
With pressure from governments, consumers and the industry for more sustainable products, we're likely to see more of these types of projects.
Coming Soon – Automated Tyre Inspections
What if you could drive past a scanner and get an immediate picture of your tyres' health?
Thanks to a system developed  by vehicle inspection company UVEye, that's becoming a reality. Building on expertise gained in the homeland security and defence market, their Artemis inspection system uses two high speed external scanners to investigate tyres as a vehicle passes. The scanners can detect the type of tyre, its current pressure and condition, and report whether the tyre is due to be changed.
The Artemis System has massive potential for fleet operators, car rental agencies and used car outlets. The first system is currently being deployed by a bus company in Israel.
High Speed Tyres for Agricultural Vehicles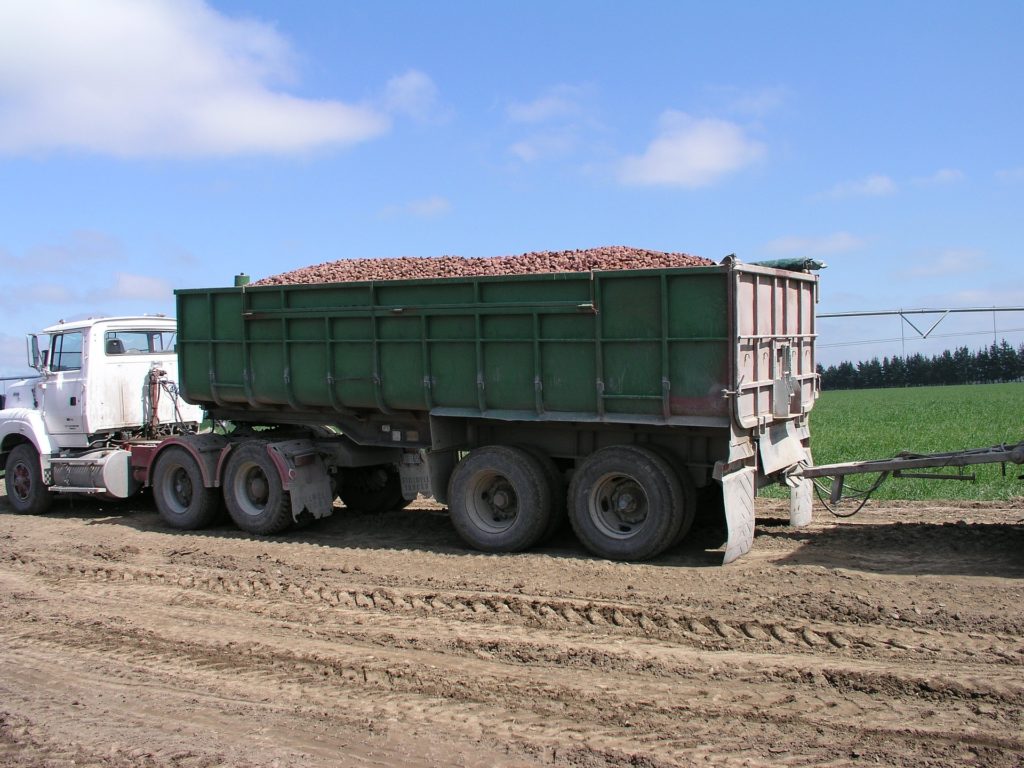 If you've ever been stuck behind a massive, slow-moving agricultural or forestry truck, you might appreciate the next innovation.
These type of vehicles have to operate in two very different environments: in field conditions (which is often literally a field) and on the open road. Now, although there are tyres that can cope with both conditions, there's always been a catch — they can only tolerate low speeds on the roads.
Now Alliance Tire Europe has developed a tyre that allows much faster driving of these vehicles on the highway – a development that will be celebrated by the farmers, forestry workers and all other road users. No wonder their innovative product won a Silver Medal in the 2019 Agritechnica Awards a few weeks ago!
The BK Tyres blog carries news, views and information on tyres and related subjects. BK Tyres is a supplier and fully mobile fitter of tyres throughout Oxfordshire, Berkshire and Buckinghamshire. Contact us today.